Criminal Connections: Child Pornography and Child Sexual Abuse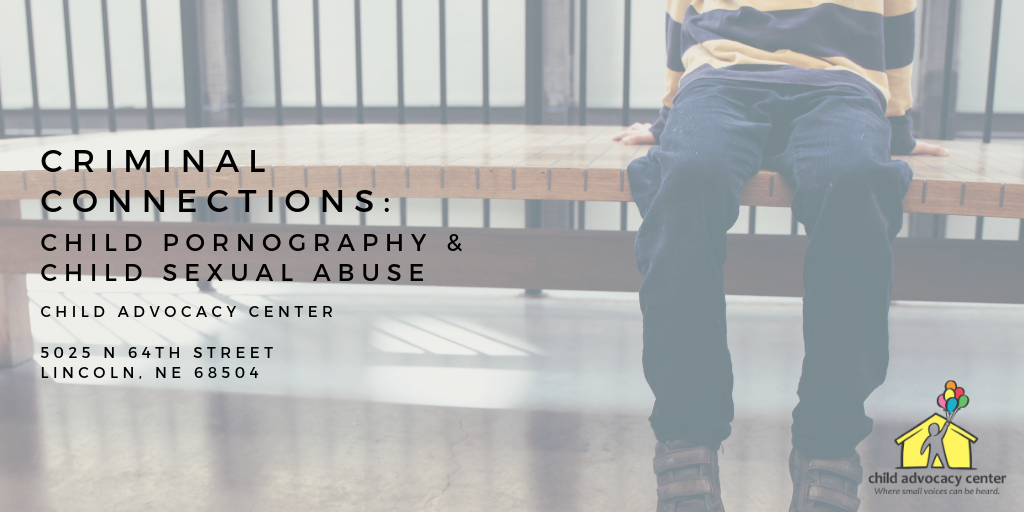 Description:
This training is in partnership with the National Criminal Justice Training Center and is for our MDT partners only.
What's In It For You:
Upon completion of this training, you will be able to:
-Understand current child pornography trends
-Apply research discussing the relationship between contact offenses and child pornography
-Consider current legal issues relating to child pornography and child sexual abuse cases
-Leverage interview and interrogation techniques that maximize evidence discovery in sexual abuse cases
-Understand ICAC task force's role in investigating child pornography
-Consider opportunities to enhance investigations through multidisciplinary investigative strategies
Target Audience:
-Law Enforcement
-Prosecutors
-Social Workers
-Tribes/Tribal Partners
-Victim Service Providers
Cost:
There is no fee to attend this training; however, pre-registration is required here: https://ncjtc.fvtc.edu/training/details/TR00007102/TRI0009099/criminal-connections-child-pornography-sexual-abuse
About the Instructors:
David Frattare
Director of State Investigations / ICAC Commander, Cuyahoga County Prosecutors Office, Ohio Internet Crimes Against Children Task Force
Director Frattare is responsible for the investigation, coordination and supervision of undercover online investigations involving the sexual exploitation of children. He serves as the national representative for the Internet Crimes Against Children program in Ohio and provides training to law enforcement officers in the areas of undercover online investigations and peer-to-peer investigations. Prior to his employment with the Cuyahoga County Prosecutors Office, Director Frattare was employed for 12 years as a Special Agent with the Pennsylvania Office of Attorney General's Bureau of Criminal Investigation. From 2005 to 2009, he was assigned to the Attorney General's Child Predator Unit and was responsible for more than 60 arrests throughout the U.S. and Canada involving the online sexual exploitation of children. He has received extensive training in the investigation, detection, and prosecution of crimes against children and has given more than 400 Internet safety presentations.
Pauline Renick
Detective, Bellingham Police Department, Bellingham, Washington; Task Force Officer, Department of Homeland Security
Pauline Renick has served for 34 years in law enforcement and is currently a Detective with the Bellingham Police Department in Washington as well as a Task Force Officer for the Department of Homeland Security. Both assignments specialize in Internet Crimes Against Children (ICAC). Her previous assignments include Bike Patrol, Patrol Division, D.A.R.E. Officer, School Resource Officer, Field Training Officer and Master Patrol Officer. In the Detective Division, she was assigned to the Family Crimes Unit working cases of child sexual assault, child abuse and domestic violence related crimes. She also worked these types of cases as a Special Agent in the US Army Criminal Investigation Division Command (CID). She is the only female recipient of the Medal of Valor in the history of her department. Pauline is also a child forensic interviewer and involved in the community providing ICAC education to teens, parents, and specialized professions, such as forensic nurses.
Past participants had this to say...
-"Learning the various methods and investigative practices that can be used for more efficient prosecution will be very helpful in my profession."
-"Very impressive- the instructors had relevant and real experience in the field and were very well spoken. Lots of interaction with participants.
-Great overview of ICAC and sex crime cases!"
-"Information related to interviewing children and apps will be really useful - I definitely learned more about tools and resources available to law enforcement."