Wish List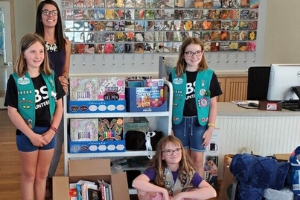 The Child Advocacy Center will not be accepting any donations of USED items (toys, stuffed animals, games, books, etc.).
See our Amazon Wishlist to order items and send them directly to the Child Advocacy Center!: Click here!
Donations of NEW goods are greatly appreciated! Items currently in need include:
NEW stuffed animals

Individually packaged healthy snack foods (peanut free) [these are offered to children who visit the CAC]

Juice boxes [these are offered to children who visit the CAC]

Coffee K-Cups [these are offered to caregivers who visit the CAC]

Target or Walmart gift cards for items listed above

Sensory or therapeutic items (kinetic sand, coloring books for all ages, fidget spinners, etc.)

Journals (empty - lined or unlined)

Toys for the Lobby:

$10 gift cards to Runza, Raising Canes, Amigos, Wendy's, McDonalds or Jimmy Johns for low-income families who end up spending hours at the CAC over meal time

$10 gas station gift cards to help families who struggle getting to and from appointments

Bus Passes for our families without transportation (https://lincoln.ne.gov/city/pworks/startran/passes-fares.htm)

Office Depot gift cards for needed office supplies

Giftcards/ Tickets for family-friendly experiences (tickets for local family-friendly events, movie passes, bowling, Defy Gravity, Art classes, Pool-passes, Zoo/ Museum entries, Lost-in-fun, Champions, etc.) to be used for low-income families for a dose of fun during a difficult time
Many thanks to Norland Pure who is our official in-kind bottled water supplier!
---
If you are interested in donating items, please contact Abby Worster at abby@smallvoices.org or 402-476-3200.