Medical Evaluations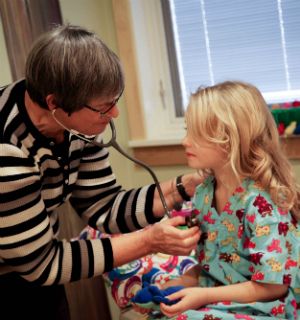 The purpose of the medical evaluation at the Child Advocacy Center is:
1. To help ensure the health, safety and well-being of your child;
2. To diagnose, document and address any medical conditions resulting from abuse;
3. To differentiate medical findings that are indicative of abuse from those which may be explained by other medical conditions or caused by accident;
4. To assess the child for any developmental, emotional or behavioral problems needing further evaluations and treatment and make referrals as necessary;
5. To reassure and educate the child and non-offending caregiver(s).
Medical evaluations conducted at the Child Advocacy Center are conducted by health care providers with pediatric experience and child abuse expertise. We do not have 24 hour/7 day a week coverage for medical evaluations. Child victims of abuse who need immediate medical evaluation are served in hospital emergency rooms.