Mental Health Services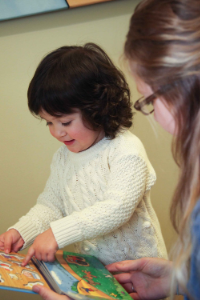 Without effective therapeutic intervention, many child victims of abuse will suffer ongoing or long term consequences that may impact them throughout their lifetimes. Our multidisciplinary team response includes access to trauma assessment and specialized trauma focused mental health services for child victims and non-offending family members.
Your advocate can provide referral information to a therapist in the community or to a therapist located at the Child Advocacy Center. The University of Nebraska Psychology Department Project SAFE and Lutheran Family Services have counselors available at the Child Advocacy Center.
Project SAFE provides a single crisis session to help parents cope with immediate problems following their child's disclosure of abuse. They also offer short term (3-6 sessions) intervention that involves individual and family counseling for sexually abused children and their non-offending caretakers. Project SAFE also provides a 12-week support group for child victims, ages 7-16, and their non-offending caregivers. Project SAFE provides services at no cost to families.
A specialized trauma focused therapist from Lutheran Family Services is also available at the Child Advocacy Center to provide individual and family therapy as well as Child-Parent Psychotherapy (CPP) for children 0-6 who have experienced violence or are exhibiting sexual acting out behaviors.