Where Small Voices Can Be Heard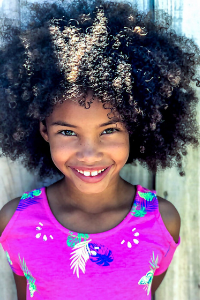 The mission of the Child Advocacy Center is to provide Lincoln, Lancaster County and Southeast Nebraska with a coordinated, team approach to the problem of child abuse. Our goals are to reduce trauma, seek justice, and foster hope and healing for children and their non-offending caregivers. The Child Advocacy Center establishes a safe, child friendly environment for interviews and medical evaluations for the alleged child victim and offers continued support to the child and non-offending family members. We also promote specialized training for professionals as well as public education and prevention efforts.
What services do you provide?
• Forensic interviews
• Medical evaluations
• Advocacy and support
• Court School
• Case coordination
• Mental health services
• Community education
• Professional training
What kinds of cases are seen at the Child Advocacy Center?
The Child Advocacy Center is available for interviewing and medical evaluations of children, not needing emergency medical care, under the age of 18, who are alleged to have been victims of:

• Sexual abuse
• Serious physical abuse
• Violent crime including being a witness to domestic violence, homicide, robbery
• Kidnapping or attempted kidnapping
• Exposure to possession, use and manufacturing of illegal drugs
What hours are you available to help?
The Child Advocacy Center's normal hours of operations are Monday-Friday (8:30 a.m. to 5:00 p.m.). For emergency situations, the Child Advocacy Center can be accessed by law enforcement, the Department of Health and Human Services and area hospitals via our after hour emergency number.
If I want my child to be seen at the Child Advocacy Center, what is the referral process?
Nebraska Revised Statute 28-711 requires everyone to report suspected abuse and neglect to the proper law enforcement agency or the Department of Health and Human Services hotline (1-800-652-1999) The first step is making the report. Once the report is made and accepted for investigation, law enforcement or the Department of Health and Human Services will arrange for a forensic interview or medical evaluation at the Child Advocacy Center. Sometimes it's hard to figure out what to do. If you're not sure and need to talk to one of our child advocates, please feel free to call the Child Advocacy Center during normal working hours.
Please see our 2020 Annual Review for statistics and numbers on the children and families we served in 2020. If you have any questions or need additional information, please contact us at 402-476-3200.