How Kaeleigh SHINEs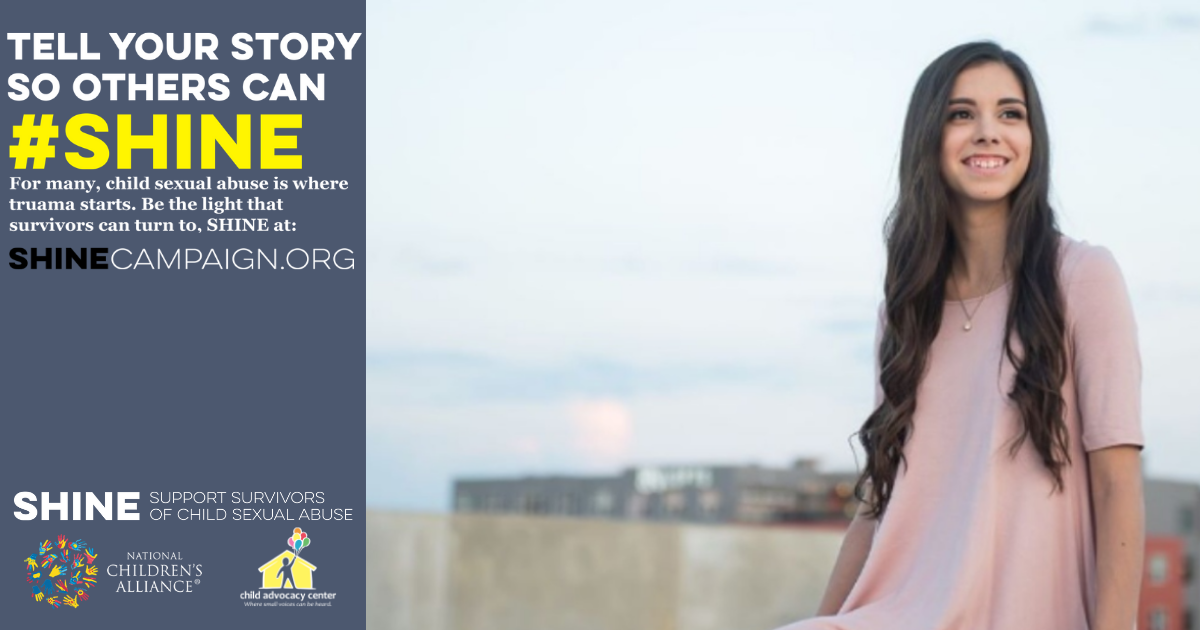 CAC: Why did you want to share your story today?
Kaeleigh: To help others that are going through the same thing. And to know that even if you have gone through it that it doesn't define you. And that you can always overcome it.
CAC: Who helped you the most in your healing? How?
Kaeleigh: [My Advocate] Aubrey. She was there, especially in court. And then she showed me how to be like her one day. That's why I want to go into a career [with Child Advocacy]. I am going to school to go into Child Advocacy work.
CAC: In your day-to-day, how do you make the world a better place for kids who are going through what you went through?
Kaeleigh: I try to involve myself with kids as much as possible. I am a day care provider. I try to help them. There are some kids that are not the same as others so you have to be there for them. And as I said before, I am going into this field and I want to build my career to help others.
I feel like I can relate to kids. Instead of coming into [a situation] not knowing, I can actually put my experience into it and I don't mind sharing my story to help others.
CAC: What would you say to other survivors?
Kaeleigh: If [you] are still going through it to speak to someone about it. And if [you] have gone through it, it's okay. It's not your fault. I've had those thoughts. And it's not your fault. You do have people there for you. And you can choose a career to help others to overcome it instead of hiding it away and being ashamed of it. Because you shouldn't be ashamed.
CAC: Is there anything else that you would like to share?
Kaeleigh: Speak up. Come to the Child Advocacy Center. And don't be ashamed. Share your story.