Read Kaeleigh's Local SHINE Story Here!
Read CAC Advocate Aubrey's SHINE Story Here!
Read Bailey's Local SHINE Story Here!
What is SHINE?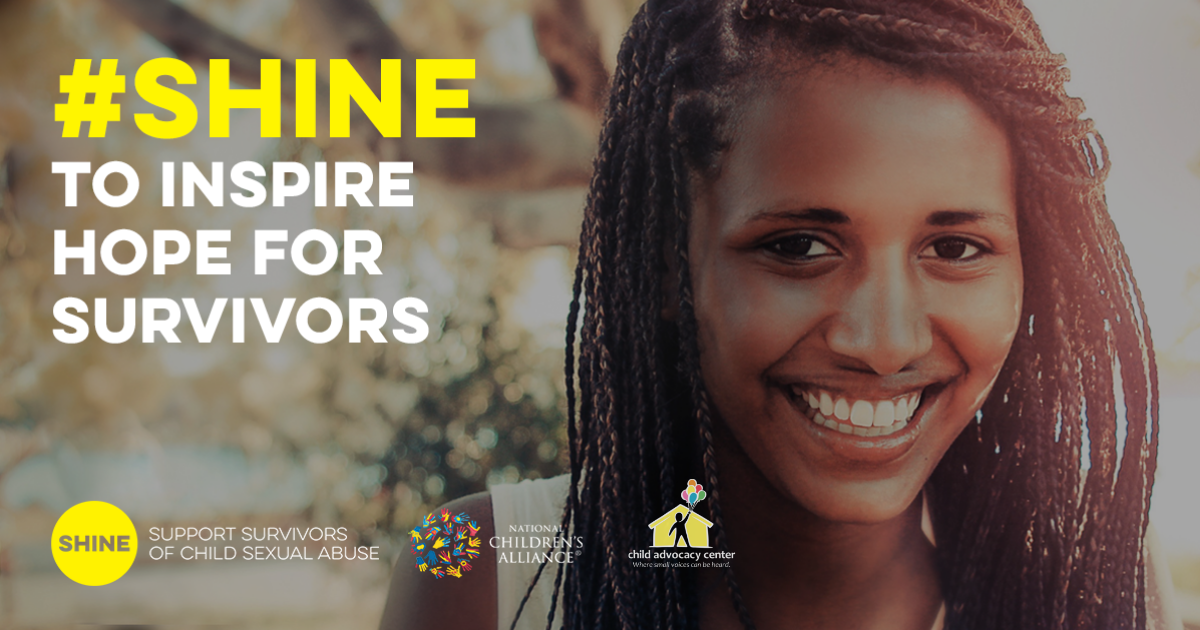 At a time when disclosures of sexual abuse and harassment are becoming mainstream, child sexual abuse still lives in secrecy and shame. 
Through a new national campaign - the SHINE Campaign - we at the Lincoln/Lancaster County Child Advocacy Center are changing the conversations about child sexual abuse.
For too long, we as a society have allowed this issue to live in the shadows. By not talking about it, we have perpetuated a culture that isolates survivors and their families, and deterred potential advocates from engaging with the issue. It's up to all of us to end that stigma and it starts by talking about it.
The SHINE Campaign takes a revolutionary approach to changing the conversation by giving everyday people an accessible way to become advocates for children and support the work of the Child Advocacy Center.
Connect with the national SHINE Campaign HERE.
What Can You Do to SHINE?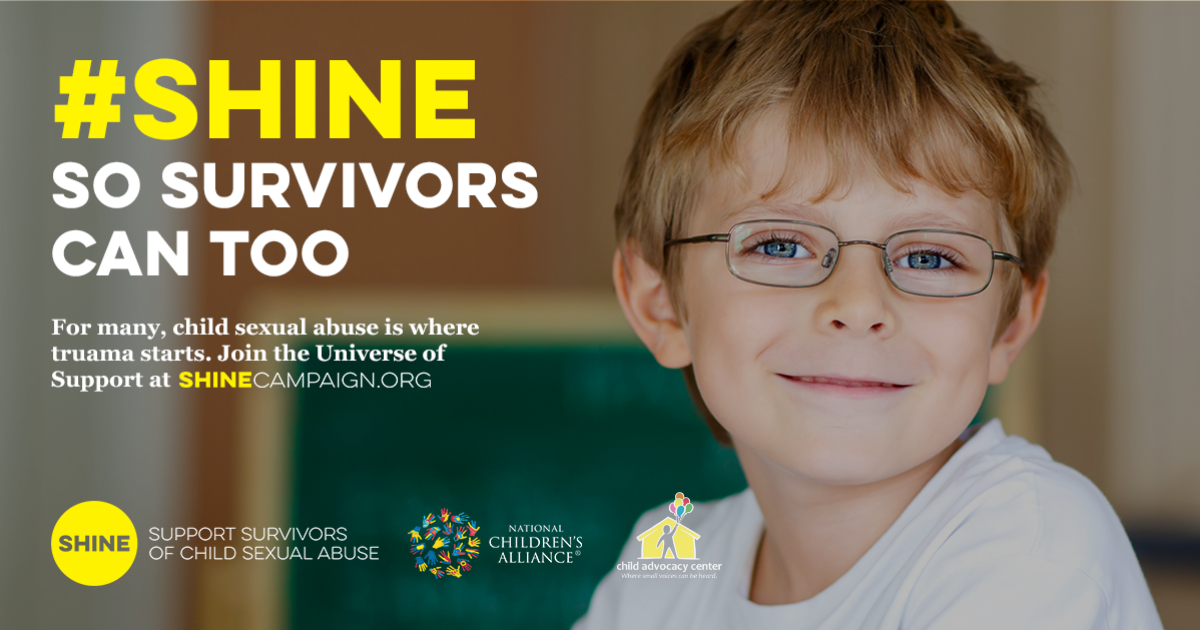 April is National Child Abuse Prevention Month and we're asking you to join us in pledging to SHINE for survivors of child sexual assault in Southeast Nebraska. Research shows that one in four girls and one in six boys will be sexually assaulted by their 18th birthday. Statistically speaking, someone you care about is a survivor. By being the light that survivors can turn to, you can inspire hope for those who need it most.
How to SHINE for survivors of child sexual abuse:
Come see the art display at Gateway Mall outside of Dick's Sporting goods from April 1st-30th.
Donate! It takes over $3000 to provide ongoing advocacy services for one child at the CAC - help us serve more children in 2019 by donating now!
Attend one of our NINE training opportunities in April - and bring friends!
Participate in our Gateway Mall Activity on April 13th from 11:00am-1:00pm outside of Dick's Sporting Goods. We will be asking people to Pledge to SHINE for survivors, family members and friends in your community and talking with people about resources the CAC offers to our community members.
Wear blue on April 24th to show your support for survivors.
Talk with friends and family about the SHINE campaign. We know child sexual abuse is hard to talk about - head over to our Facebook page to learn more about how to approach this difficult subject with your loved ones.