Virtual Pinwheel Garden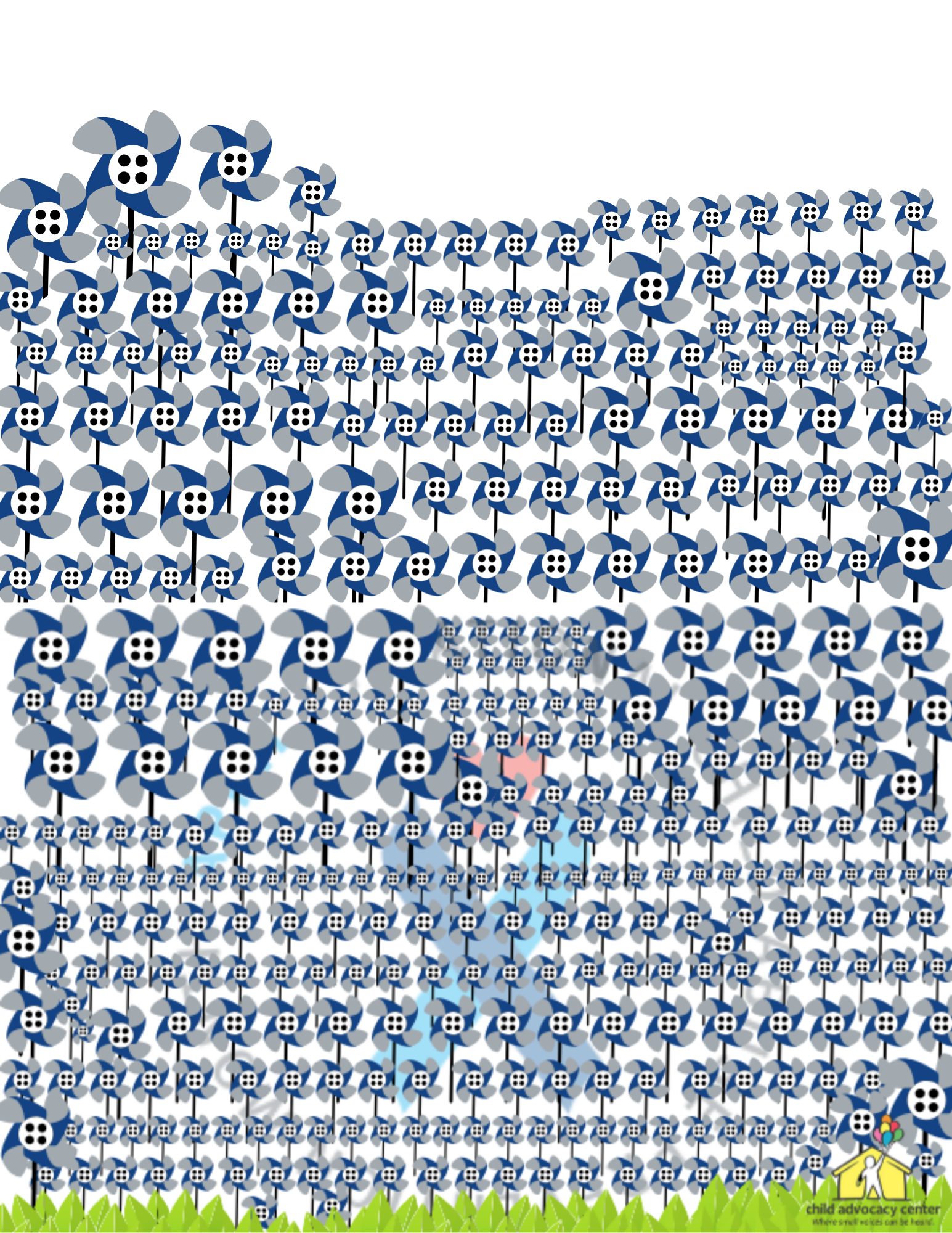 Virtual pinwheel garden goal: 1,225 Pinwheels
Progress: 366 Pinwheels! **Garden updated 4/29 at 5:00pm**
Help our online pinwheel garden grow! Each virtual pinwheel can be purchased for $5 each. Pledge to Protect the children in your life for Child Abuse Prevention Month this April.
Each pinwheel represents a child served at the Child Advocacy Center in 2019.
Why Pinwheels?
"In 2008, Prevent Child Abuse America introduced the pinwheel as the new national symbol for child abuse prevention. What [their] research showed... is that people respond to the pinwheel. By its very nature, the pinwheel connotes whimsy and childlike notions. In essence, it has come to serve as the physical embodiment, or reminder, of the great childhoods we want for all children."
Find out more about the pinwheel and its impact HERE.